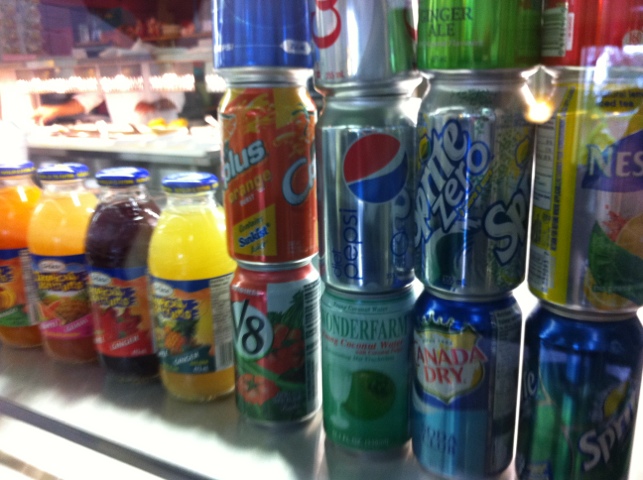 Island Foods. I love these guys.
Their veggie roti is amazing, and if you ask for very hot, it's truly very hot.
I tend to get the domestic-kid-hotness-conversion from most places, so I have had to ask for the "really, really hot" in many place to compensate. These guys know me now, and really-hot will nearly kill you if you have to ask.